How to choose ultra fine powder process equipment?
If you want to directly process fine powder products, how to choose the grinding process equipment?
In plastics, rubber, paints and coatings, papermaking, ceramics, refractory materials, adhesives, inks, glass, machinery, electronics and other industrial fields, a large amount of non-metallic mineral powder with a fineness of about 200-800 mesh d97 = 15-74μm is required.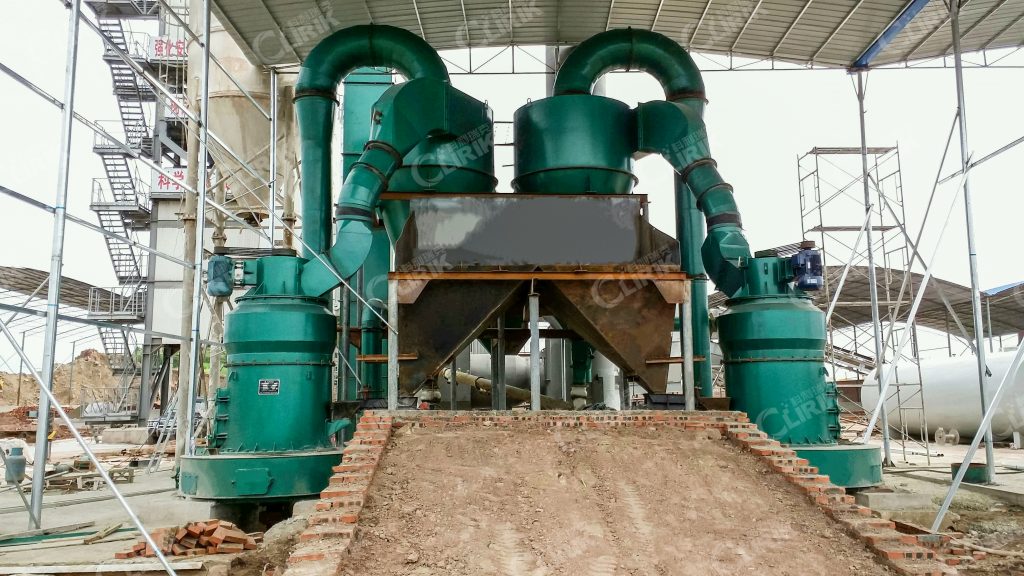 In addition to minerals that have special requirements on crystal form and surface, such as graphite and muscovite used as the base material of pearlescent mica, the grinding process generally added to 150-800 mesh powder products mostly uses dry crushing and classification processes. The main equipment is all kinds of dry mills, such as Raymond mill, vertical mill, mechanical impact mill, rotary mill, vibration mill, dry ball mill, vortex mill, hammer mill, roller (pressure) mill, etc.
In terms of whether grinding media is used, these devices can be divided into two categories:
First, there is no grinding media mill, including Raymond mill, vertical mill and rotary mill, vortex mill, hammer mill, roller (pressure) mill, mechanical impact mill, etc.;
The second is the media grinding machine, including dry ball mill, vibration mill, planetary mill, dry stirring mill, etc.
The supporting classification equipment is mostly air centrifugal classifier. Generally, a section of milling process is used. In addition to the mill and classifier, it generally includes supporting cyclone collectors, blowers, dust collectors, and feeders.
The selection of this milling process and equipment mainly considers the following factors:
1.Product fineness and gradation, the main basis for formulating product fineness and gradation indicators is the quality requirements or standards for powder products of national standards and related application areas;
2.Product variety and output;
3.Product purity requirements;
4.The particle shape of the product;
5.Energy consumption per unit product;
Product fineness is the primary consideration when selecting milling equipment. If the raw material is non-metallic minerals with medium hardness or less, such as talc, marble, kaolinite, bentonite, feldspar, etc., the product fineness requirement is about 104-38μm (150-400 mesh), Raymond mill and vortex mill , Vertical mill, hammer mill, rotary mill, vibration mill, ball mill, roller (pressure) mill, etc. Under normal circumstances, it is not necessary to install an additional air centrifugal classifier.
If the fineness of the product needs to reach 38μm or less (400 mesh or more), in addition to selecting finer grinding equipment, such as Raymond mill, vertical mill, ball mill, etc., also choose the air centrifugal classifier and the mill Otherwise, it is difficult to meet the requirements of product fineness and gradation.