Can ultra fine grinding mill remain the same output powder fineness after years' working?
Ultra fine grinding mill, produced by us-Shanghai Clirik Machinery Co.,Ltd., is also known as micro powder grinding mill, which can process about 200 kinds of non-metallic ores like calcite, talc, limestone, carbon black and so on.
If you browse this ultra fine grinding mill on our website, you will find it says it can make the output powder adjustable to 200-2500 mesh.
The whole ultra fine grinding mill production line usually includes hammer crusher, bucket elevator, storage bin, vibrating feeder, micro-grinding main machine, frequency classifier, double cyclone dust collector, pulse dust removal system, high pressure fan, air compressor , electrical control system and other components. The bulk material is crushed by a hammer crusher into a feed size (about 1 cm) suitable for the operation of the ultra-fine mill, and then the fineness of the analyzer is adjusted by adjusting the rotation speed of the analyzer to be suitable for the production requirements. It is also possible to configure automatic micro-powder balers and different types of mills as needed.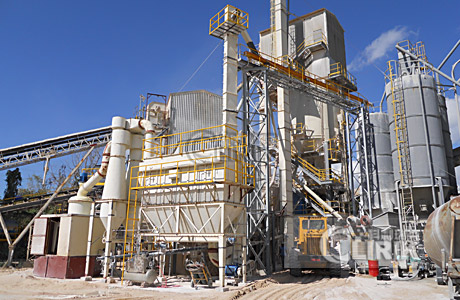 Let us come back to the focus today. How can we guarantee the working efficiency of our ultra fine grinding machine after its long-time work? Firstly, the material of each part in this grinding mill is in good condition. As a quality-focused manufacturer, we would be so glad to greet the clients' visiting. Then, the proper operation of the ultra fine grinding mill is another key element. What can we do?
Check the bearing temperature frequently. If the temperature is too high, check whether the lubrication and transmission parts are normal, and whether the rolling distance is too tight. Identify the cause in time and take corresponding measures. If the situation is serious, stop the inspection.
Always check the tightness of the belt. If the belt is too loose, it will reduce the transmission efficiency and affect the grinding effect. If it is too tight, it will easily cause bearing heat, increase power consumption and reduce the service life of the belt.
All kinds of transmission components must be fastened and reliable. Special tools should be used for disassembly or installation. It is forbidden to directly hit with tools such as hammers.
Do not forget to check the pneumatic components, after the plastic mill is turned on, always check the pneumatic components in the gas path, whether there is air leakage or damage in the gas path and connection.