Clirik recommends Talc Raymond mill for you
There are many types of talcum powder milling machines: one is high-speed hitting type, the second type is low-speed rolling type, and the third type is self-shearing type. According to the different uses of talcum powder, different processing methods are selected. Raymond mill is usually used as the talcum powder mill.
Talc production process:
The talc extracted from the talc is selected from the talc. The talc material can be crushed to about 10 mm by using a crusher. The material is sent to the mill using a Raymond mill. At the same time, the classifier can classify the finished particles and will conform to The required raw materials are directly packaged into the warehouse, and the non-conforming raw materials are returned to the mill for further processing, thereby improving the material utilization rate and production efficiency.
The working principle of talcum powder mill:
The bulk material is broken into small particles by a hammer crusher and then sent to the storage bin by the hoist, and then enters the main body of the mill through the vibration feeder. During operation, the main motor drives the main shaft and the plum blossom frame through the reducer, and the plum blossom frame drives several grinding rollers to roll in the grinding ring raceway. The scraper blade scrapes the material and sends it to the grinding roller and the grinding ring to be impacted, rolled and ground by the ring roller. The high-pressure fan sucks the outside air into the machine through suction, and brings the crushed material into the selection. Inside the powder machine. The impeller rotating inside the classifier re-grinds the coarse material, and the fine powder that meets the requirements enters the cyclone dust collector with the airflow and is discharged from the lower discharge valve, and the airflow with a small amount of fine dust passes. The pulse dust collector is purified and discharged through a fan and a muffler.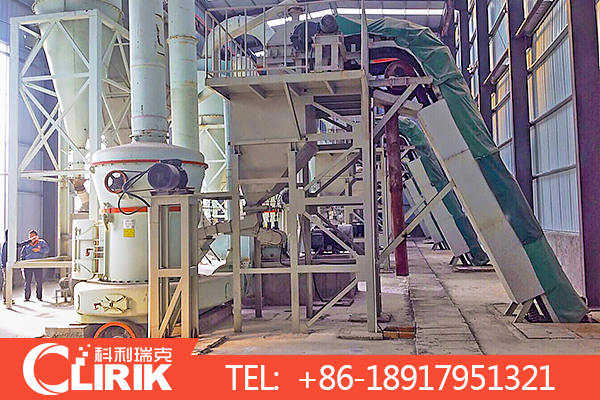 If you want to know more machine of talcum powder mill, welcome to call us.