Talc Vertical Mill Advantages
Clirik talc vertical mill sets grinding, drying, classifying and transportation as a whole and has been become the mainstream equipment in talc grinding industry. It is suitable for a variety of non-metallic mineral grinding and classification of large power plant projects steel desulfurization limestone powder grinding, processing and preparation of blast furnace slag powder pulverized coal injection and so on.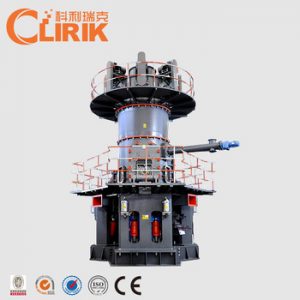 Clirik talc vertical mill mainly consists of motor, reducer, roller device, disc device, pressing device, separator, body and petrol stations and other components. It turned out to make a one-time completion of superfine powder grinding, grading and transportation vision reality of the job.
Compare with other grinding mill machines, the Clirik talc vertical mill mainly has these advantages.
Clirik has excellent grinding-efficiency for the special design of roller shell and grinding plate curve.
Clirik use PLC/DCS automatic control system, well save the cost of operators.
The final products has little iron and the whiteness and purity are quite high.
It is quite environmentally friendly, Clirik is of little dust and noise.